Vials with Child-resistant Caps
A vial (also phial) is a relatively small glass or plastic vessel or bottle, especially used to store medication as liquids, powders or in other forms like capsules.They can also be sample vessels. Vials with child-resistant cap is uesed widely in curatorial area. Refers to vial definition from WIKI.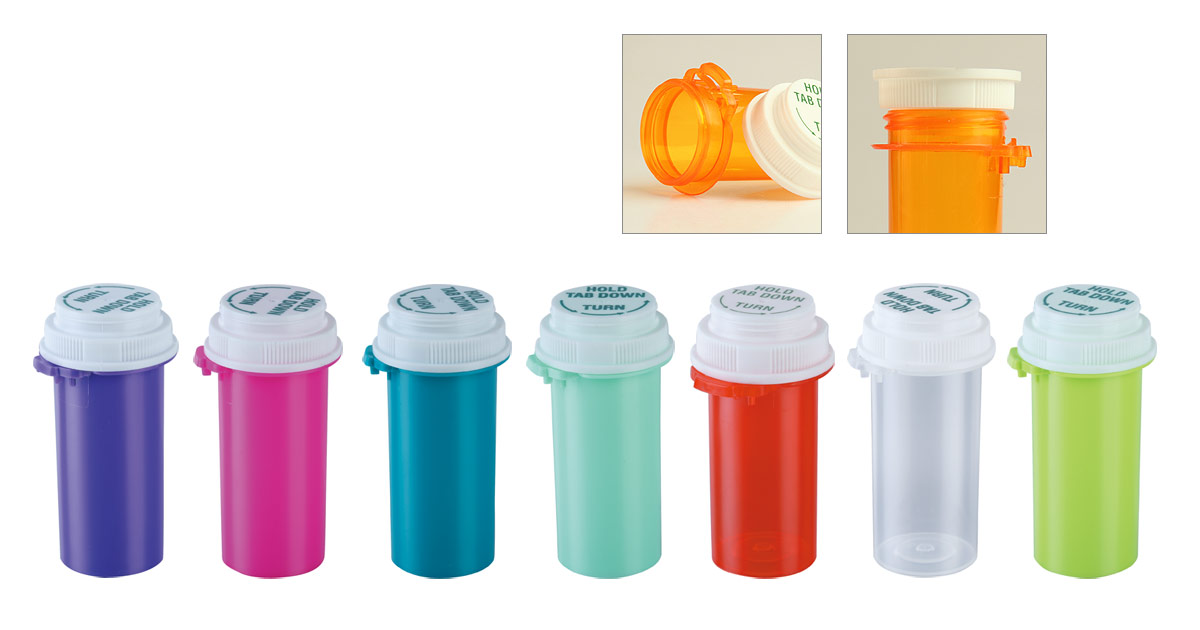 There are Different Types of Closure Vials Systems:
Screw vials closed with screw cap or dropper/pipette.
Lip vials closed with cork or plastic stopper.
Crimp vials closed with a rubber stopper and a metal cap.
A vial can have a tubular shape or a bottle-like shape with a neck. The bottom is usually flat unlike test tubes which have usually a rounded bottom.
Modern vials can be made of plastic, e.g. polypropylene vials. These can have other closure systems like a flip-top/snap cap.
Child-resistant Caps with special closure systems.
The features of Vials with Child-resistant Caps:
Conform to "tight & light" standards.
Pharmacy amber or green and blue color plastic vials.
Vials arrive fully assembled.
Can be available in convenient sizes.
Each case contains 10% FREE convert-a-caps for use when a child-resistant cap is not desired.
But easily opened with one hand by grown-ups.
Some vials with child-resistant caps with two caps options, one is child-resistant caps, the other is snap cap.Cases include 10% non-lock snap caps free of charge.
Manufacturer or Supplier of Product:
China Suncity Plastic Vials Factory
Relative Site (URL):
http://www.china-vials.com