LED Linear Lights Fixture
The LED linear lighting system is an energy-efficient , low maintenance better alternative to traditional linear fluorescent in a variety of industrial, commercial and light assembly applications.
It is the optimal solution for conventional lighting systems and also excellent for new installations. Due to it's low installation cost, everything in one box and installtion is tool-less. It saves both time and costs when installing lighting systems. Also the LED linear lighting system is really good in terms of the low mantenance. That's typical for LED lighting and this also keep costs low.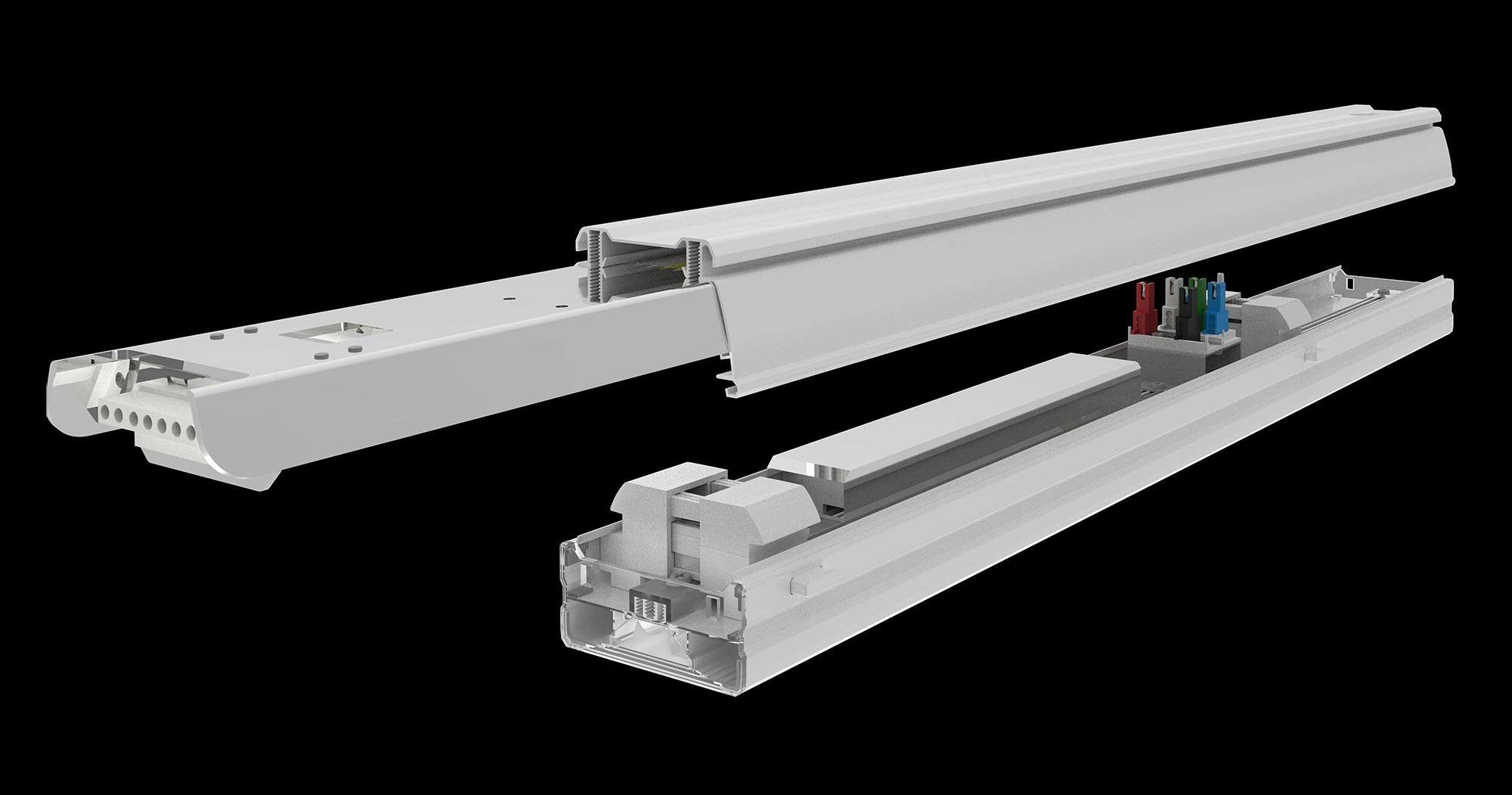 Power: 26W 35W 55W 65W 85W
Rated Voltage: 100-277V
Color Temperaturre: 3000k / 4000k / 5000k / 6000k
Rendering Index: Ra>80
Dimming: 0-10V/DALI
Beam Angle: 30°/60°/90°/Single/Double Asymmetric
60 seconds quick installation without any tools
Low installation cost, simply splicing to complete without the additional materials for installation. At the same time, the labor costs of wiring and fixture installation are significantly reduced.
A three-phase circuit is preset in the track and the lamp can be individually controlled as required.
Dimming mode: 0-10V and DALI.
Emergency mode: Emergency Battery/UPS System.
Sensor mode: microwave sensor and daylight sensor.
X, L, and T standard module node connectors.
Mounting options: Surface mounted, chains or ropes.
Wide range of optics from 30° to 120° distribution, and double symmetrical distribution.
Warehouse
Supermarket
4S Servie Center
Underground Parking Garage
Production Workshop
Railway Station
Museum
Laboratories
Wet Indoor Area
Garage
Workbench Area
Storage Area
Basements
Equipment Room
And so on
Manufacturer or Supplier of Product:
Ningbo Add-lux Lighting Co., Ltd.
Relative Site (URL):
http://www.add-lux.com